Promoting advanced automation through automated control technology.
SMC Corporation of America is part of a global organization that supports our customers in every industrialized country, and is the U.S. subsidiary of SMC Corporation based in Japan.
Featured Product
Series AC Modular Air Combination Unit
SMC has introduced new and improved modular air preparation to provide your machine with quality air for maximized equipment life. Product visibility and safety is enhanced with the introduction of the Dual Layered Polycarbonate bowl.
Best Practices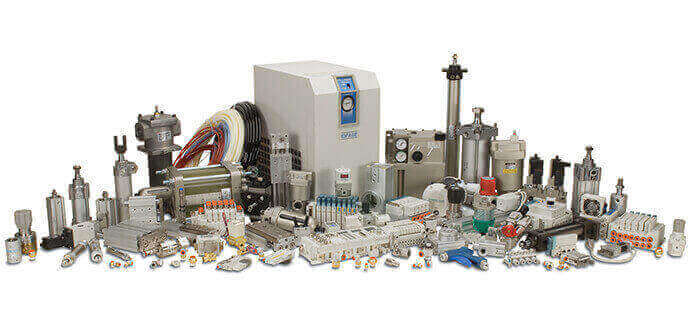 Storage of Pneumatic Components
The primary materials (excluding electronics) in industrial pneumatic and vacuum components subject to degradation under adverse conditions are the elastomers and greases commonly used in their construction.
Recent News