Grippers for Collaborative Robots for the YASKAWA Electric Corporation MOTOMAN-HC
Grippers for Collaborative Robots for the YASKAWA Electric Corporation MOTOMAN-HC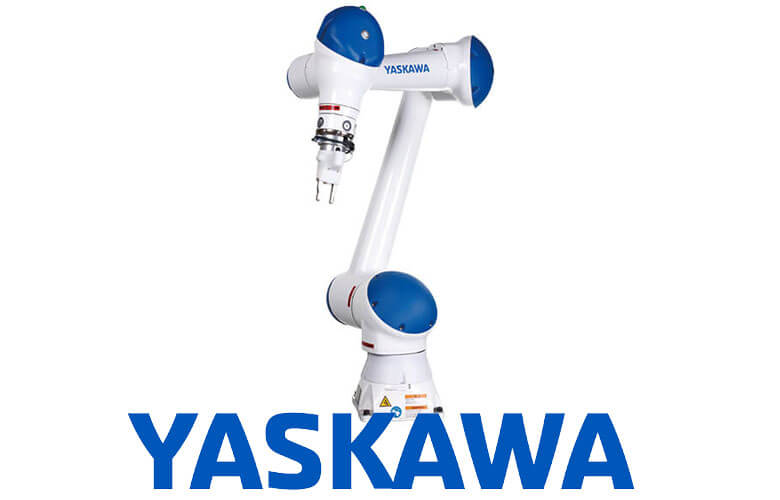 ---
Collaborative Robot Grippers for YASKAWA Electric Corporation MOTOMAN-HC

Gripper
The Air Gripper Unit is compatible with YASKAWA Electric Corporation MOTOMAN-HC10/HC10DT collaborative robots.  The design is compact and lightweight with high gripping force due to air operation.  Installation is simple - mount unit and connecting annex cable to cobot.  The unit includes MOTOMAN-HC annex cable, mounting flange, protective cover, and combined valve & gripper unit.

Vacuum Gripper
Can be operated simply by connecting 1 compressed air supply tube and

the built-in cable for electric wiring

Integrated vacuum ejector, air supply/release valve, pressure switch, and cups

As the air piping and electric wiring built into the robot are used,

no external wiring or piping is required.

No interference with workpieces or workers

Features a rounded appearance without corners

A wide variety of cup variations are available to support a wide range of

workpieces.

Magnet Gripper
Attracts and holds heavy objects with a magnet

Supports workpieces with holes and uneven surfaces

Compact with high holding force

Holding force: Max. 200 N (ø25, Workpiece thickness 6 mm)

Continues to hold workpieces even when the air is shut off

Operate by simply connecting 1 air supply tube and an electrical wiring connector.

Integrated solenoid valve, auto switch, and piston speed adjustment mechanism