SMC Updates the Pneumatic System on the Boilermaker Special
SMC Updates the Pneumatic System on the Boilermaker Special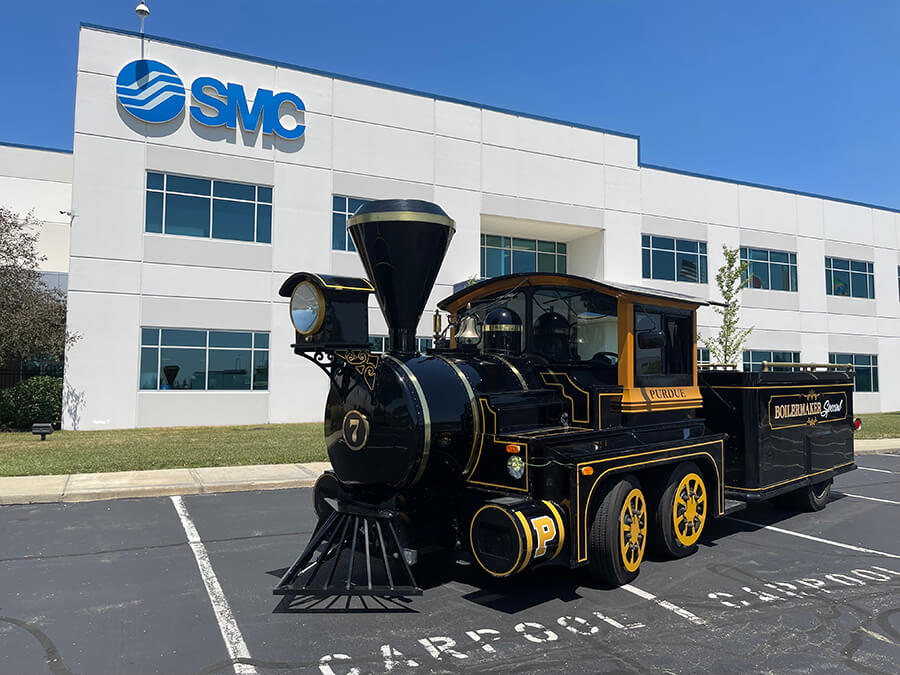 SMC recently worked on a project with Purdue's mascot, the Boilermaker Special. The train traveled to SMC Headquarters for an update on its pneumatic system, for which SMC donated all new products, as well as the time and expertise of our engineers.
As many SMC employees at headquarters have strong ties to Purdue, this was an exciting opportunity. SMC hosted a School Spirit Day at which employees were encouraged to wear school colors and stop by to learn about the project. Even the summer 2022 interns had a chance to participate, a few of which are members of the Reamer Club at Purdue, the caretakers of the train.
The spirit continues as SMC is hosting a networking event at Purdue on September 7, 2022 with the Boilermaker Special. At the event, students will network with SMC employees from various departments, learn about the project with the Boilermaker Special, and even have a chance to ride the train.
#BoilerUp #SMCxReamerClub #BeAPartOfInnovation
Boilermaker Special Video