2021 Sustainability in Automation Award
2021 Sustainability in Automation Award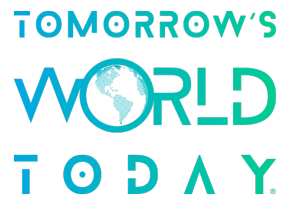 Sustainability in Automation Award
To complement our emphasis on sustainability on National Pneumatics Day, we present a Sustainability in Automation Award to a company that exemplifies responsibility and sustainability in automation through corporate messaging, operations, and additional efforts. This company can be a customer, distributor, vendor or supplier, partner, or any company that works with SMC and exemplifies such efforts.
As the leading global manufacturer of pneumatic components, SMC supports the responsible and sustainable use of pneumatics. We partner with our customers to discover creative ways to reduce overall compressed air and electrical consumption more than anyone else in the industry. Our comprehensive approach focuses on consuming less raw materials in our manufacturing process by making our products smaller, lighter, and extending the operating life.
We want to recognize other companies that value sustainability; in recognizing these companies, we hope to foster motivation in others to instill sustainability in automation, too.
Sustainability in Automation 2021 Winner
Tomorrow's World Today is a television series that explores the concepts of science and technology that are changing lives today for making a difference tomorrow. Tomorrow's World Today host George Davison and field reporter Greg Costantino tour SMC's North American Corporate Campus in Noblesville, Indiana to learn about the newest revolutionary innovations in pneumatic technologies for supporting sustainable manufacturing. Greg talks with SMC's Amanda Wease and John Halvorsen as they explain the ABC's of pneumatics integral to manufacturing.
With SMC's vision to be the global standard for sustainable automation through our product design, and the core purpose of Tomorrow's World Today to communicate such innovation, our goals truly aligned perfectly for this opportunity; SMC acknowledges the importance of communicating our efforts to sustainably support automation as these efforts offer direction for others to build a better, more sustainable foundation for the future of automation, and thus the world. Through incorporating the ABCs of SMC, which focus on products and principles designed to generate resource savings, as well as awarding Tomorrow's World Today our first National Pneumatics Day Award for Sustainability, we hope that the episode demonstrates the rewards that innovation yields, and encourages others to reap these rewards through practicing sustainability in automation.
Watch SMC's episode here.