Specialty Equipment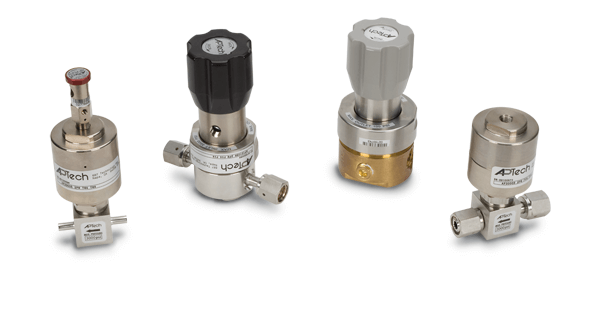 Clean Rooms require a near particle free manufacturing environment where patterned air flow is favored over turbulent air flow. SMC supports clean rooms with actuators, solenoid valves, air preparation (FRLs) and fittings & tubing especially designed to minimize particle generation.
High Purity products for process automation are made from fluoropolymers to make them extremely resistant to harsh chemicals and temperatures appropriate for the medical, pharmaceutical, semiconductor, electronics, printing and painting industries.
High Vacuum products are engineered to maintain high vacuum integrity and to be highly corrosion resistant to fluorine gas extensively used for etching and cleaning in the semiconductor industries.
Hydraulic Actuators operate at pressures 3.5 MPa to 16 MPa (500 psi to 2320 psi) to achieve output forces above pneumatic actuators. SMC's air-hydro unit will convert air pressure to hydraulic pressure for point-of-use applications.
Process Gas valves and regulators manufactured by Advanced Pressure Technology (AP Tech) are used for gas delivery for the semiconductor industries. 
Secondary (Rechargeable) Battery manufacturing demand production components that are free of cooper and zinc materials as well as having a low temperature dew point as condensation will risk volatile reaction. SMC supports this with actuators, solenoid valves, pressure and flow sensors, vacuum. air preparation (FRLs) and fittings & tubing components.
Specialty Equipment
---