PowerGen International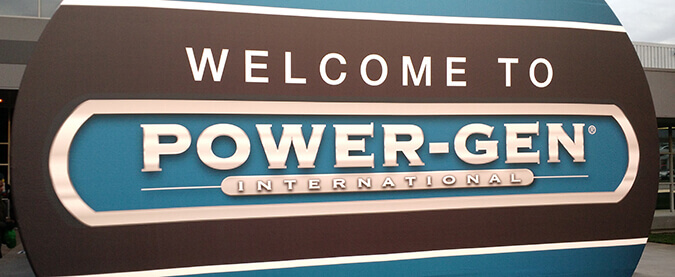 SMC Corporation of America exhibits at PowerGEN International. SMC features its wireless communication technology in EtherNet/IP™ protocol supporting solenoid valve manifolds, air/servo control actuator, the latest pulse jet valve and a vast array of 2 way fluid control valves.
---
Products Shown at PowerGen

Air Servo Control Cylinder with Feedback
Air Servo Control cylinder with feedback series IN-777 provides fast response and high precision repeatability. Multi positioining air cylinder that is used for a Dart Valve and Flotation Cell.

Pulse Jet Valve
Dust collector reverse pulse jet valves are the filter cleaning components for baghouses (dust collection systems) for preventing dust explosions by removing particulates from the air. The JSXFA dust collector valve is engineered with a robust elastomer diaphragm that requires no spring to shift, enhancing its service life to 10 million plus cycles while producing faster response times and energy savings.
The JSXFA diaphragm valve will open and close rapidly to create a short, intense blast of air with sonic shock wave to dislodge accumulated dust from bag filters and cartridge filters without disrupting regular operations.

Fluid Process Valves
Process automation primarily controls fluid flow (air, water, oil and steam), regulates fluid pressure, measures and doses volume, proportionally mixes multiple fluids and countless other tasks by using diaphragm pumps, diaphragm valves, shut-off valves, pinch valves, microfluidic valves and standard 2-way On/Off valves.
SMC fluid process products support industries: Food & Beverage, Life Sciences, Medical Equipment, Blood Analyzers, Water and Wastewater Treatment, Dust Collection (e.g. baghouses), Power Generation, Mining and Mineral Processing, Pulp & Paper etc.