Sustainability in Automation Award
Sustainability in Automation Award
To complement our emphasis on sustainability on National Pneumatics Day, we present a Sustainability in Automation Award to a company that exemplifies responsibility and sustainability in automation through corporate messaging, operations, and additional efforts. This company can be a customer, distributor, vendor or supplier, partner, or any company that works with SMC and exemplifies such efforts.
As the leading global manufacturer of pneumatic components, SMC supports the responsible and sustainable use of pneumatics. We partner with our customers to discover creative ways to reduce overall compressed air and electrical consumption more than anyone else in the industry. Our comprehensive approach focuses on consuming less raw materials in our manufacturing process by making our products smaller, lighter, and extending the operating life.
We want to recognize the companies that value sustainability; in recognizing these companies, we hope to foster motivation in others to instill sustainability in automation, too.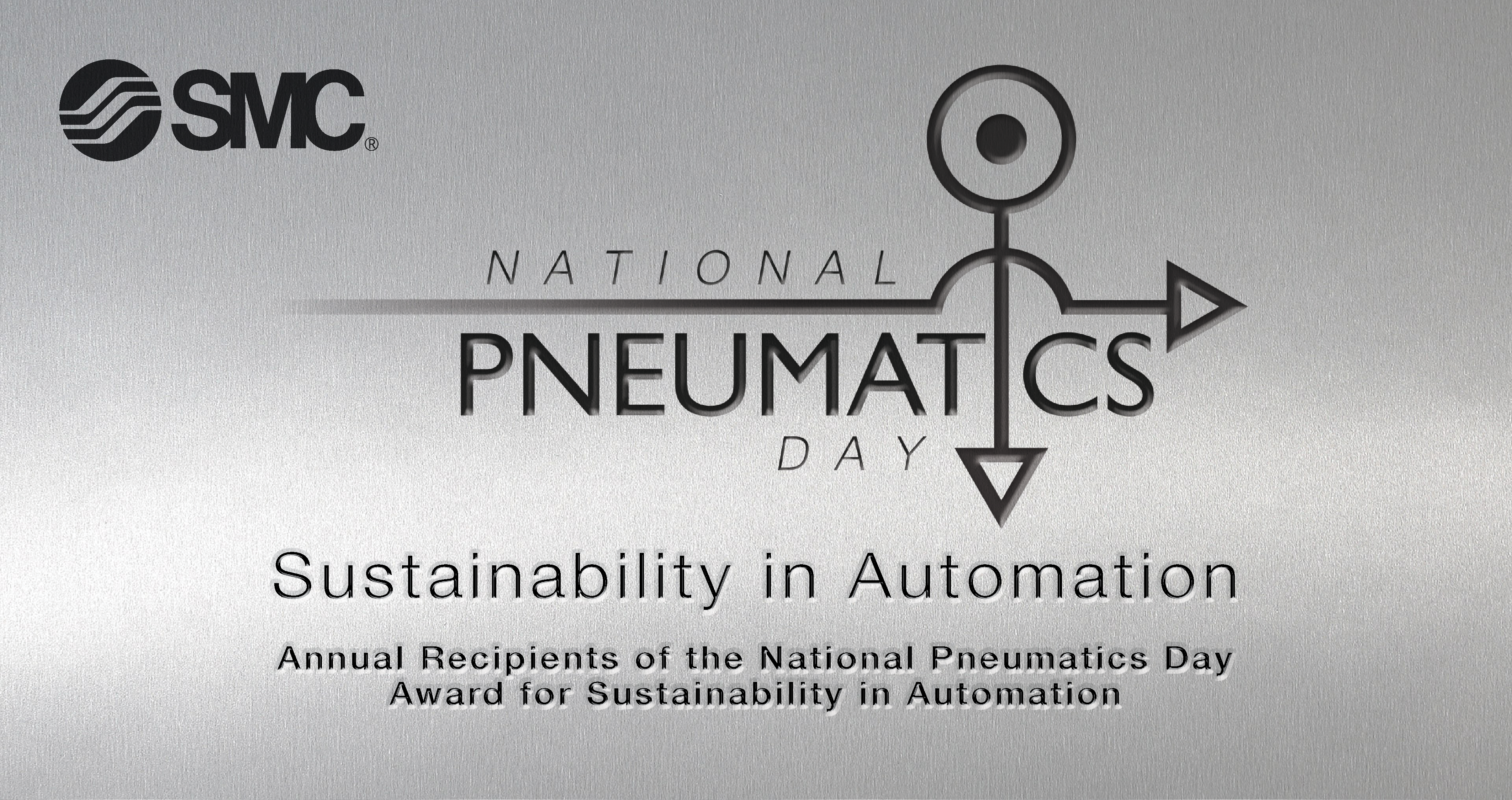 Sustainability in Automation Award
---