SMC Community Day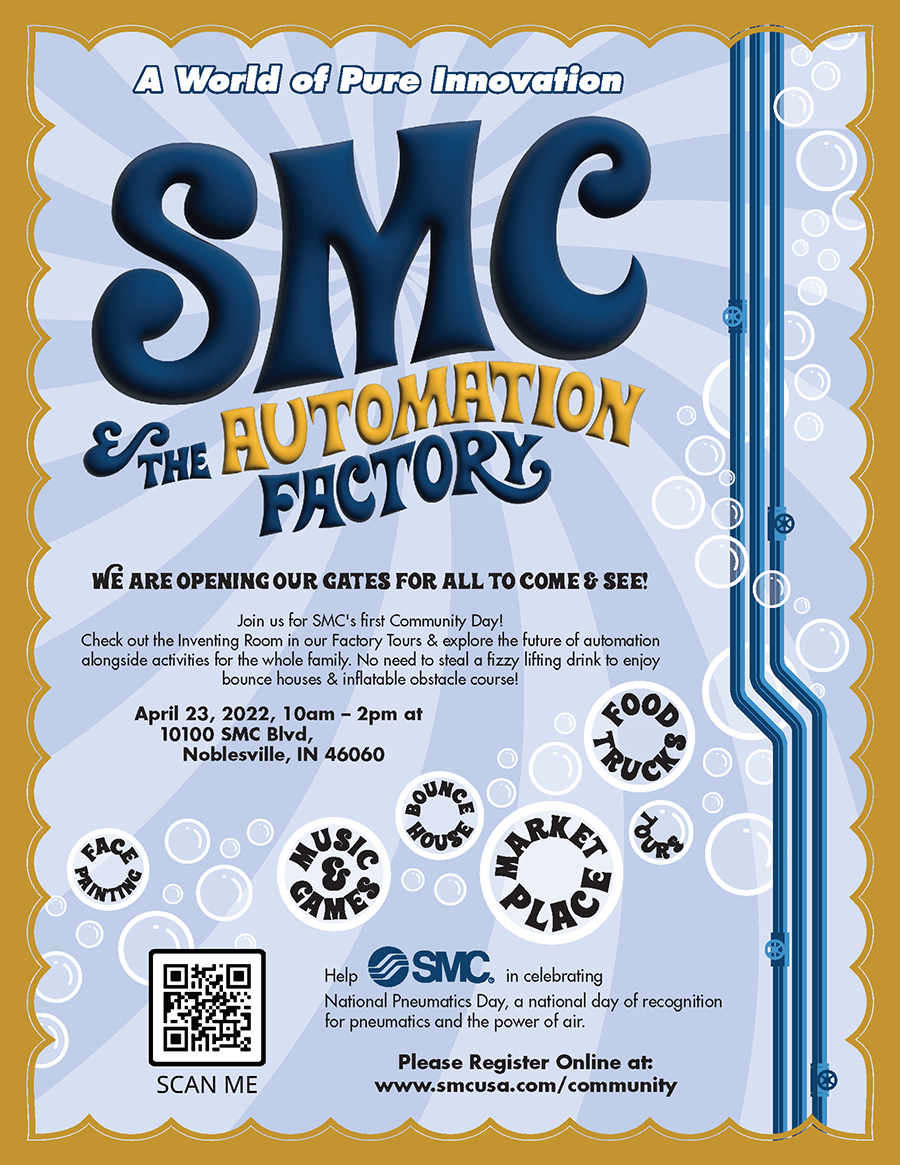 You and your family & friends are invited to a COMMUNITY DAY event on Saturday April, 23, 10-2pm
On April 27, 2021, SMC celebrated the first-ever National Pneumatics Day, and this year we are inviting the community to celebrate with us, too. The purpose of this event is to invite the SMC employees, family, friends, customers, suppliers, and the community to come see who is SMC and what we do here. We want to show our neighbors what's inside the big warehouse building behind the gates and welcome them to SMC & The Automation Factory - a world of pure innovation! This is a great opportunity to bring your friends and family to SMC and show them what you do here.
Activities will include:
Factory tours including The Inventing Room
Bounce house, toddler bounce house & GIANT 75' inflatable obstacle course at the Bouncy-Lifting Room
Golden Ticket Scavenger Hunt and a chance to win an SMC Chocolate Bar at The Chocolate Room
Food trucks along Food Truck Tunnel
SMC's very own AutomationVision Studio to learn about SMC products
Local Vendor Market at Storeroom Number Fifty Four
Face painting at Face-able Wallpaper
Chalk drawings & Bubbles on the Chalk-olate River
Music & Outdoor games & MORE!
All ages are welcome, and we encourage you to spread the news on all social media platforms! Click here to register for the FREE event.
---