Drop Prevention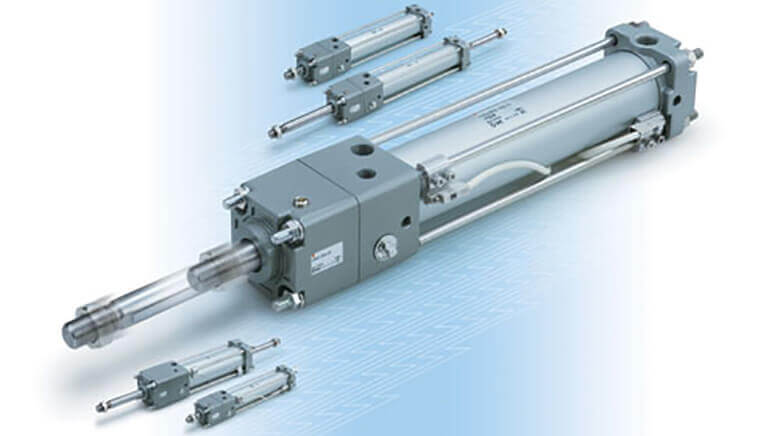 ---

CLM2 Fine Lock Cylinder
The series CLM2 offers a brake mechanism to stop the piston rod at any position while retracting or extending. With three different brake mechanisms and four bore sizes available, SMC gives you the choice of the best unit for your application. The compact and lightweight CLM2 is a part of the CM2 product line.

CLQ Lock Cylinder
Compact cylinder series CLQ offers drop prevention when the pressure of air source is decreased or the residual pressure is released. The CLQ has a low profile design, with a compact lock unit. Available in 8 bore sizes ranging from 20 to 100mm, and is auto switch capable.

CNA2 Lock Cylinder
The CNA2 series cylinder with lock is suitable for mid-stroke stops, emergency stops, and drop prevention. An equal holding force in extending and retracting directions make it possible to lock at either end of the stroke. High reliability and stable holding force are maintained by using a substantially lengthened brake shoe with superior wear resistance. The locking mechanism is isolated from lock release air, so lock function is not diminished by excessive dirt or drain in compressed air.

MLU Lock Cylinder
Plate cylinder with lock series MLU is ideal for maintaining supply pressure to prevent dropping of the load when residual pressure is released. Drop prevention is possible at any point of stroke. Lock positions can be changed to accommodate the position of the external stopper and the thickness of the clamped work piece.